Cyber threats are a fact of life for all Irish businesses
Cyber Insurance has become a key requirement for businesses of all sizes. A comprehensive policy can cover data breaches, system repair, cybercrime losses to your business and to your clients and much more.
The concept of Cyber Liability takes into account first- and third-party risks. This risk category includes privacy issues, the infringement of intellectual property, virus transmission, or any other serious trouble that may be passed from first to third parties via the Web.
O'Leary Insurances have aligned ourselves with premier insurers to provide cyber products which go above and beyond to provide cover solutions to all businesses presented with modern day cyber threats. There is wide disparity between policy wordings, you very much get what you pay for. We have designated Cyber experts in each office that would be happy to help discuss how Cyber insurance can protect your business.
We will consider all cyber risks from across a wide range of industries and our insurance partners boast a broad appetite and flexible approach to cyber underwriting.
If you would like a quote or more information on these covers or other relevant business insurance packages please contact one of our experienced insurance brokers at cyber@oli.ie.
Sign up to our Complimentary Risk Management Newsletter
We have issued a popular complimentary newsletter every quarter since 2016. It is an essential tool for SME's which enables them to keep up-to-date on cyber security issues as they affect our client base. We also regularly include contributions from experts. The newsletter is tailored for Irish businesses, and as such it includes easy-to-understand language and actual claim examples.
If you would like to subscribe please email cyber@oli.ie or call Brian O'Mara on 021 453 6860. Past newsletters are available HERE.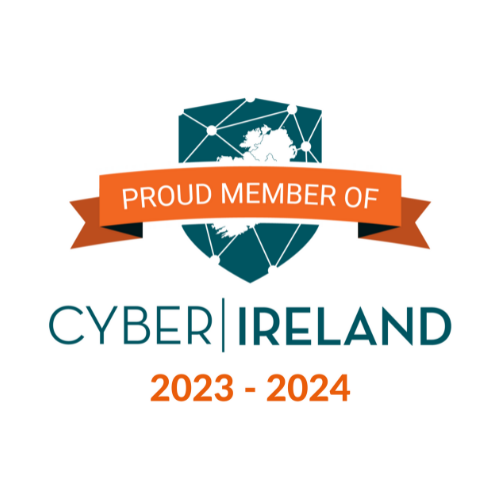 O'Leary Insurances are pleased to be members of Cyber Ireland. Cyber Ireland is the national cyber security cluster which brings together industry, academia and government. The aim is to enhance our national standing and to position Ireland as a world class cyber security practices, solutions and investment hub.
Other types of insurance for business
Request a Call Back
Contact one of our nationwide offices for more information and a quote.
Request a call back
or contact your nearest branch: