O'Leary Insurances are the appointed insurance brokers for the Small Firms Association. To obtain a quote for your business insurance, please email your contact details to sfa@olid.ie and we will have one of our dedicated team contact you.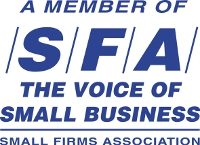 European Insurance Broker Network
With 14 members in 25 countries and affiliates worldwide, Euribron is a leading Pan-European network of independent insurance brokers.